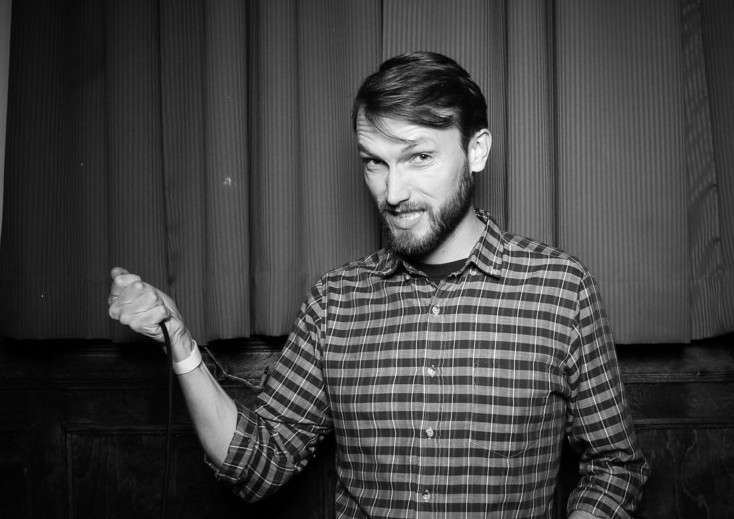 I'm a generalist. I believe it's easier to solve problems if you know how and where to look for solutions and are willing to learn the details where and when you need them. I am bothered by impeded flows and love to put things together.
Making things (and trying to make things better) is just what I naturally do. There are few things that I own that I haven't tried to modify or customize to better suit their use. I take pride in being able to fix things that are broken and in developing the skills to maintain the things that I rely on.
Making things easy for other people is also something I love to do. When I develop websites, I am just as concerned with the functionality of the back end interface as I am with the front end display of content. If a site is difficult to admin it will probably not be used, and what's the point of that? Additionally, I enjoy facilitating the translation of a prototype into a functioning application through consultation on design and user interaction.
I have spent most of my career working as a lone programmer in a team of designers or fabricators. I have learned an incredible amount in these situations, but I would love to work with a team of other creative developers and programmers. I see collaboration as the ideal path for growth as a programmer and as an opportunity to help develop a team capable of realizing larger and more rewarding projects.
Develops with

HTML
CSS / SASS
Javascript
jQuery
paper.js
PHP
WordPress
Git
Gulp

Plays with

Kinect
Arduino
Processing
Max/MSP
Ableton Live

A little rusty in

Maya
Blender
webGL
Angular
React
Laravel

Fabricates using

Soldering Iron
CNC Mill
Lasercutter
Lathe
Education

BFA in Electronic Visualization
2011, UIC

Work History

Creative Technologist
Technology Lead

UIC

NMA Lab Specialist
Web Developer
Shop Apprentice